External thermal insulation systems are very topical now. B&B Natural Coverings, which has always provided innovative solutions, offers insulation systems that bring improvements both to energy performance, with an immediate reduction in consumption, and to the aesthetics of the house's exterior, which can be transformed into a valuable building.
All our facings in natural stone or facing bricks are perfect for the safe and guaranteed application of ETIS.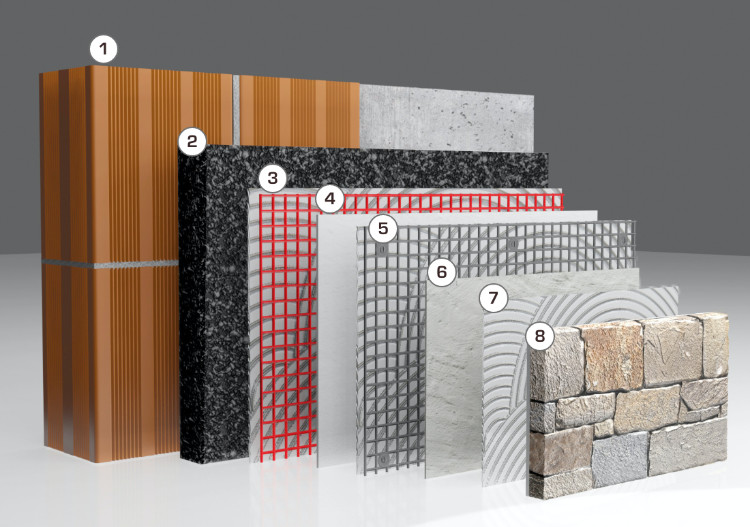 How is an ETIS made?

LAYER 1
Rough wall

LAYER 2
Insulating material

LAYER 3
Reinforced scratch coat with fibreglass mesh

LAYER 4
Scratch coat

LAYER 5
Galvanized metal net or High-grammage fibreglass mesh appropriately fixed to the solid wall behind with special mechanical attachments

LAYER 6
Scratch coat of the galvanized or fibreglass mesh

LAYER 7
Facing fixing glue

LAYER 8
Facing


For this, we offer a complete service and all the technical data that professionals need for the laying. The quality, certified to improving living comfort, and the versatility of the facing range ensure an increased property evaluation.

Excellent reasons for adopting an ETIS

LIVING COMFORT
consistent temperatures, in any season

ENERGY SAVINGS
reduced consumption and lower bills

INVESTMENT
significant property re-evaluation

AESTHETIC RENEWAL
new harmony and beauty of the building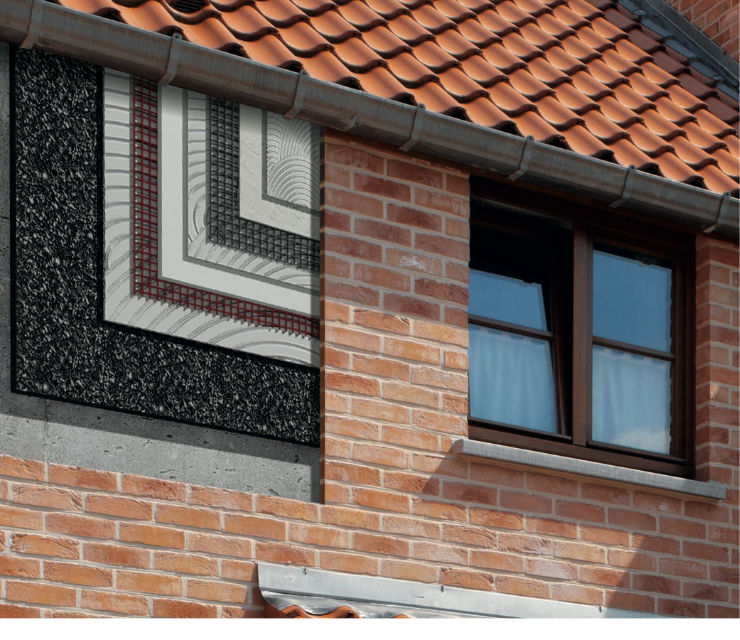 In short
Our materials offer total reliability for thermal insulation. In addition, all our facings can be applied as the final layer of the cladding. There are multiple advantages in choosing the right thermal insulation:

- it will be much easier to maintain constant temperatures inside the house, both in summer and in winter

- you will notice a significant energy saving, because heat will not be dispersed in winter and the air conditioning will work better in summer

- your property will acquire value and the increase will be even more significant if its energy class is raised

- the facing bricks and stones of B&B Natural Coverings will instil your home with a touch of class.


Contact us for more information: we will be happy to offer you the best solution available on the market today.
REQUEST INFORMATION
Call us directly in our office:  +39 011 812 61 55